Rita's journey with breast cancer: Diagnosis, treatment and beyond
One year on from her radiation therapy treatment, Rita shares her story this National Cancer Survivors Day
80-year-old Warrnambool local Rita Leddin feels very fortunate to have received a breast cancer diagnosis when she did. When Rita turned 70 she was told she wouldn't need to worry about mammograms anymore, and to only book one if and when she wanted for peace of mind. After receiving a final mammogram in her mid-70s, she went another two years without giving breast screening a second thought.
It was after her sister-in-law was diagnosed with cancer in both of her breasts that Rita wondered whether she should get her breasts checked as a precaution.
"I went to see her while she was in the hospital following surgery and she asked if I had received a mammogram lately. Of course I told her the truth. She said don't be crazy – go and get one!"
After getting a mammogram, Rita received an unexpected call and was told she would need to go back to Geelong to speak with a doctor.
"I got the shock of my life getting the call to return to Geelong. I tried to think positively and that plenty of people probably get similar calls which turn out to be nothing, but when I walked in the room there was my breast up on the wall with a big cross on it. I said I hope that breast isn't mine, but it was – I had breast cancer."
Just one week later, in February of 2020, Rita underwent surgery to remove the lump in her breast and went on to receive five weeks of radiation therapy at Icon Cancer Centre Warrnambool. She says being told the cancer wasn't at a serious stage and could be treated was a relief, but that beginning radiation therapy treatment was very daunting during the COVID-19 pandemic.
"At this time COVID-19 had entered the world and we didn't know what was going to happen, but I was thankful for the lovely team at Icon. I was the lucky one. I didn't need surgery to remove my breast, just a lumpectomy and radiation therapy. Thank god for the Icon Cancer Centre in Warrnambool, it is the best thing we've ever had. I would have had to have left home and board in Geelong for five weeks for radiation therapy treatment."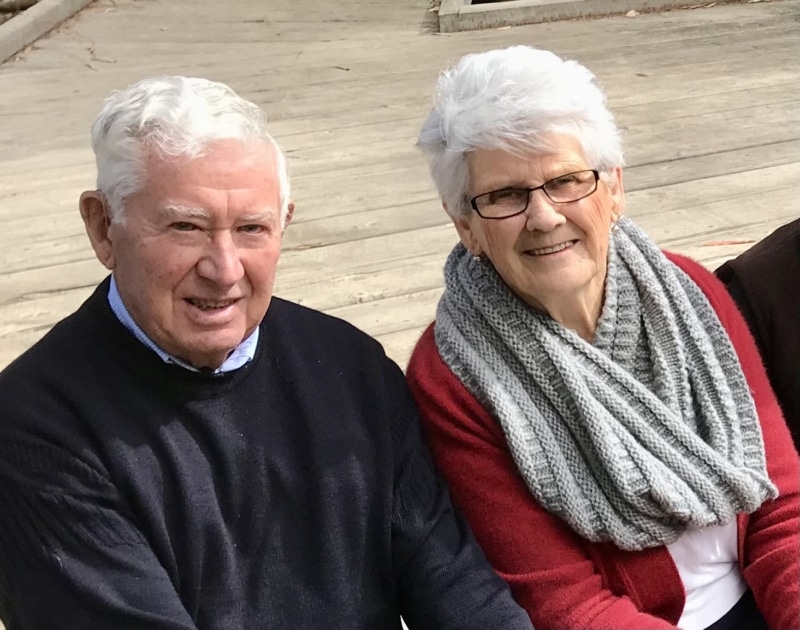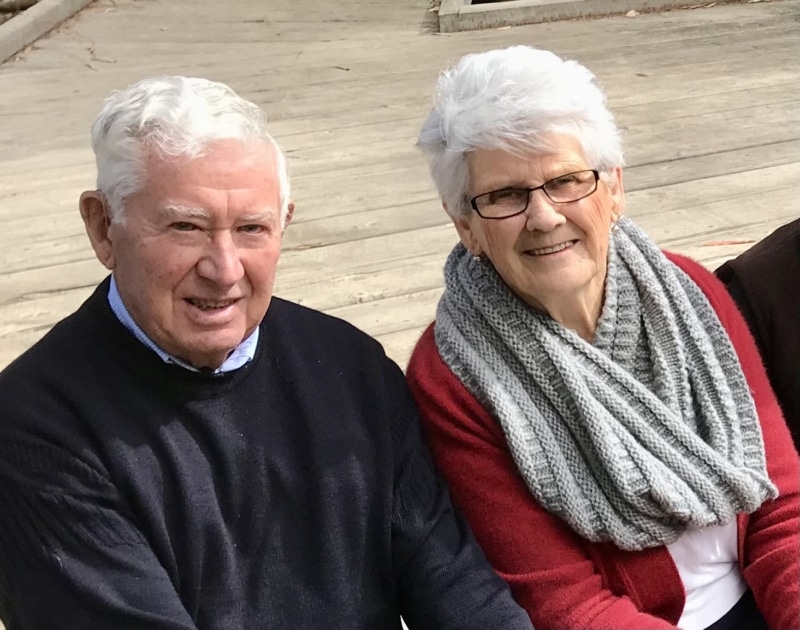 On her last day of radiation therapy treatment, Rita struck up a conversation with a fellow breast cancer patient who she discovered lived across the street from her house. This chance encounter led to a strong friendship which Rita credits with helping her get through the pandemic.
"I couldn't believe she lived so close! When the virus hit and we couldn't see our family or anyone, we had one another. She would come over and we would sit together out the back and talk about how we felt or the side effects we had."
"As time went on, we supported one another through it all. You need to speak about these things face-to-face but the virus made things really hard."
As the weeks went by, with the COVID-19 pandemic increasingly affecting Victoria, Rita began to struggle with the impact of being separated from her support systems.
"After not seeing family for so long I started lying in bed everyday feeling sorry for myself, not wanting to get out. I blame COVID-19. I would think 'this isn't me' but I didn't want to ring or talk to anyone. If I hadn't had Tracey from across the road, it would have been even harder – you have to have someone to chat to."
She says it was thanks to an online Facebook Live webinar with Radiation Oncologist Prof John Boyages AM from Icon Cancer Centre in New South Wales that her life turned around.
"One day I happened to turn on my iPad and saw Professor Boyages talking on Facebook about life after breast cancer. That was the turning point for me – I thought this was exactly what I needed to hear."
As she reflects on her experiences throughout her breast cancer journey, Rita's hope for future breast cancer patients is that face-to-face support will soon return to normal following the COVID-19 pandemic to help guide them in life after cancer.
Rita has 11 grandchildren and eight (nearly nine!) great-grandchildren who have been there for her through it all. She is now looking forward to travelling to Maleny in the coming months and catching up with the rest of her family and friends.
"When you finish treatment, you think you'll start your life again. Now I'm looking forward to doing it. You hope and pray to get through, and I'm still hoping and praying! So far, so good."
Life after breast cancer – taking control
Finishing cancer treatment and finding a new normal can be incredibly difficult for many breast cancer patients like Rita. To support men and women to stay well once treatment ends, internationally recognised radiation oncologist and author Professor John Boyages AM recently appeared live on the Icon Cancer Centre Facebook page where he answered questions about life after breast cancer diagnosis and treatment.