Focal brachytherapy for prostate cancer
Brachytherapy has been used to treat prostate cancer for many years and involves the insertion of small radioactive seeds into the prostate, which deliver radiation over a period of time.
Focal brachytherapy uses the same technique, however offers even greater precision by placing the radioactive source into the tumour itself rather than the whole prostate, preserving the rest of the prostate gland.
Focal brachytherapy treatment has been made possible thanks to advances in imaging technologies, which allows doctors to visualise and treat only the diseased area of the prostate. It is delivered by a multidisciplinary care team, including a urologic surgeon, radiation oncologist, radiologist and pathologist.
In the past there have been many examples where precision treatments have revolutionised cancer care, such as lumpectomy for early breast cancer compared to radical mastectomy (removal of the entire breast).
Focal brachytherapy offers the same precision for men with prostate cancer, sparing the remaining prostate gland and avoiding the difficult side effects that are common with traditional treatment options such erectile dysfunction, urinary incontinence and bowel urgency. Through this minimally invasive procedure men with prostate cancer can return to normal life quickly, while their treatment continues to actively fight cancer cells for up to 100 days post-surgery.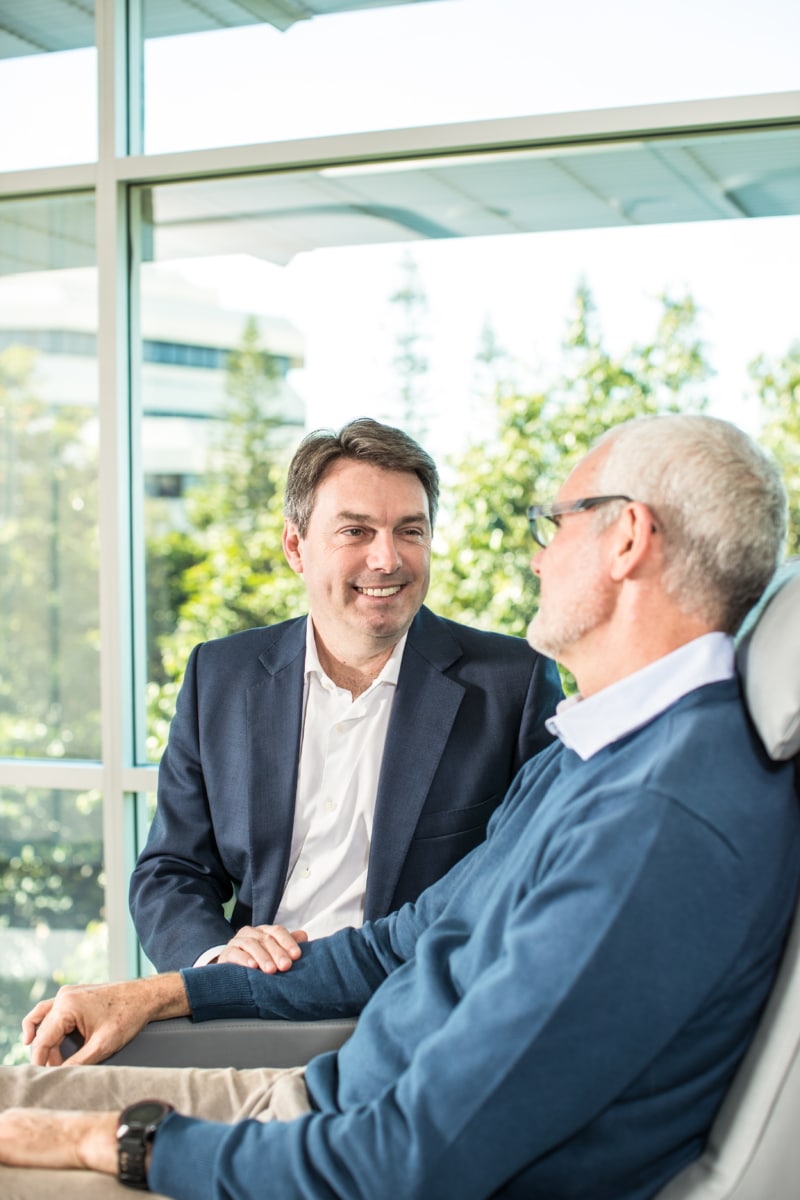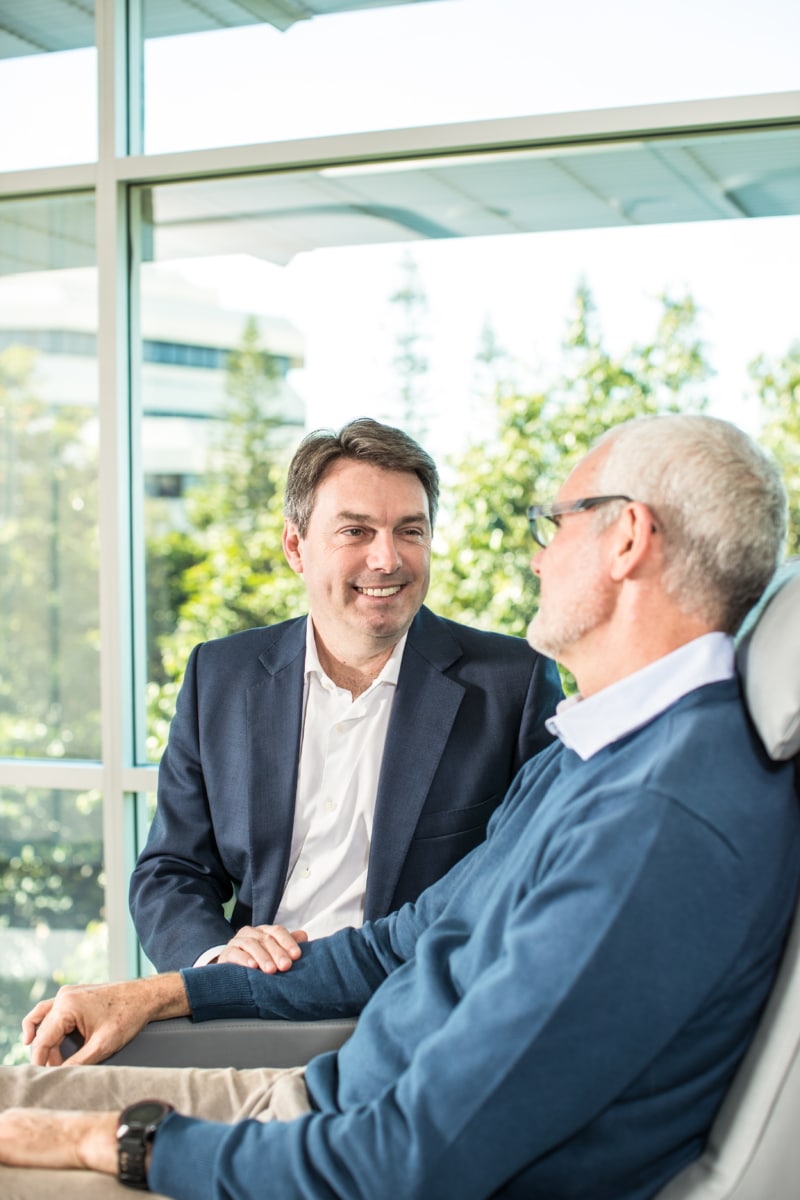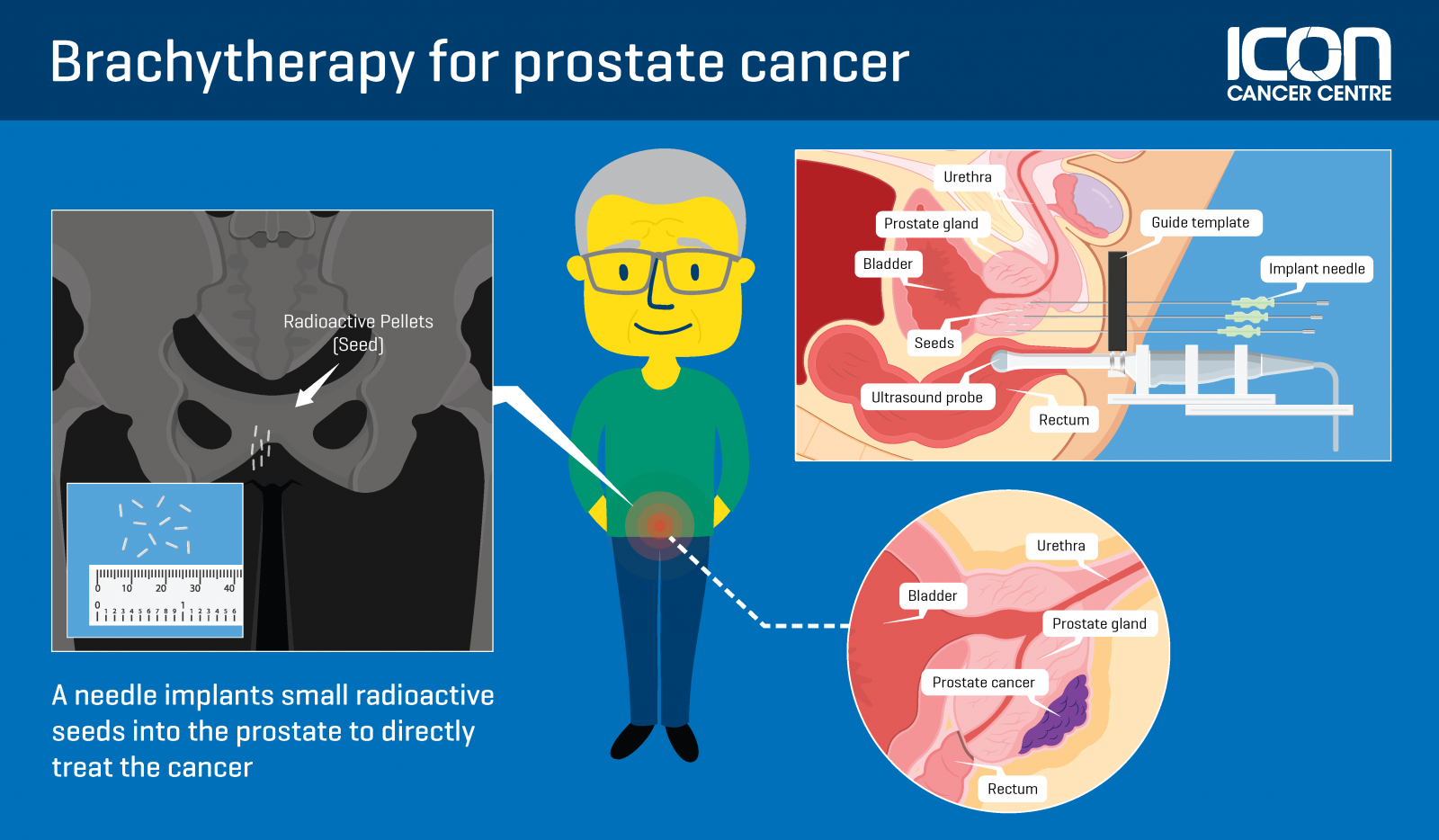 Focal brachytherapy is a treatment option for men with more than ten years life expectancy who have a single tumour of low to intermediate risk prostate cancer. There are additional factors which will also impact your eligibility. We encourage you to speak with your urologist to discuss if focal brachytherapy may be an option for you.
Icon Cancer Centre Radiation Oncologist Dr Andrew See and Epworth Healthcare Urologic Surgeon A/Prof Jeremy Grummet recently spoke with the Prostate Cancer Foundation of Australia on focal brachytherapy for men with prostate cancer. To learn more about this treatment and how focal brachytherapy may benefit you, watch the full video below.
As part of the LIBERATE clinical registry, focal brachytherapy treatment is now available at Icon Cancer Centre Geelong, Icon Cancer Centre Richmond and Icon Cancer Centre Freemasons.
Icon's LIBERATE clinical registry, which was launched in 2020 as the first study of its kind in Australia, monitors men who have undergone focal brachytherapy for low to intermediate risk prostate cancer at Icon Cancer Centre in collaboration with Epworth Healthcare. The registry spans across a five-year period to determine the effects of treatment on long term quality of life and rates of cancer control.
If you would like to enquire about participating in the LIBERATE clinical registry, please contact your local Icon team or send us a message.