The long road with myeloma
The long road with myeloma – finding the silver lining
On 6th September 1996, a then 56-year-old Danny Doyle was driving from his Dayboro cattle farm to Samford for work when he was suddenly overcome with severe flu-like symptoms that forced him to pull over and call for help. That day would mark the beginning of his life with myeloma. Fast forward to 2017, Danny's condition has progressed, but despite all the setbacks, he feels lucky to wake up every morning and be surrounded by loved ones.
When Danny was first diagnosed with myeloma he was told the survival rate for his particular diagnosis was fairly low, and that he may only have 15 months. Under the care of Dr John Bashford, Danny underwent several rounds of chemotherapy and radiation therapy. In May 1997, he became the first patient to receive a stem cell transplant at The Wesley Hospital's newly built Stem Cell Transplant Centre.
"Dr Bashford said if I didn't have the transplant I wouldn't see Christmas, so of course I went for it," Danny said. Shortly after the procedure, he went into remission. Danny recalls this time in his life with hardship. "It was something I didn't want to go through again. Recovery was long and I felt the worst I had ever felt." After going through the worst, Danny's family was dealt with yet another heavy blow as his wife Lynn was diagnosed with ovarian cancer. "We had switched roles. Years of looking after me, I was now taking care of her. It's been one hell of a ride."
In October of 2014, while continuing to care for Lynn, Danny was told the news his myeloma had returned. Starting the arduous journey from Dayboro to Icon Cancer Care Wesley felt all too familiar. "I feel like Wesley's been my second home on and off for the last 21 years. Feeling crook can sometimes get the better of you. But I have a good outlook on things, it is what it is. You've just got to do what you have to do." With the help of his son, Danny and Lynn make the journey in to Brisbane once a week for their treatment. "Craig [son] drives me in and we have a cup of coffee and a toasted sandwich together before my appointment. It's wonderful to be able to spend time with him and I can't thank him enough for going out of his way."
Danny has two other grown-up children Mark and Kirsten who often visit with their own families helping him to remain in good spirits. Surrounded by loved ones, he continued to receive another round of chemotherapy, however this time around, the treatment wasn't as affective. Thankfully, Danny was given a silver lining and was recruited on to the Pollux clinical trial.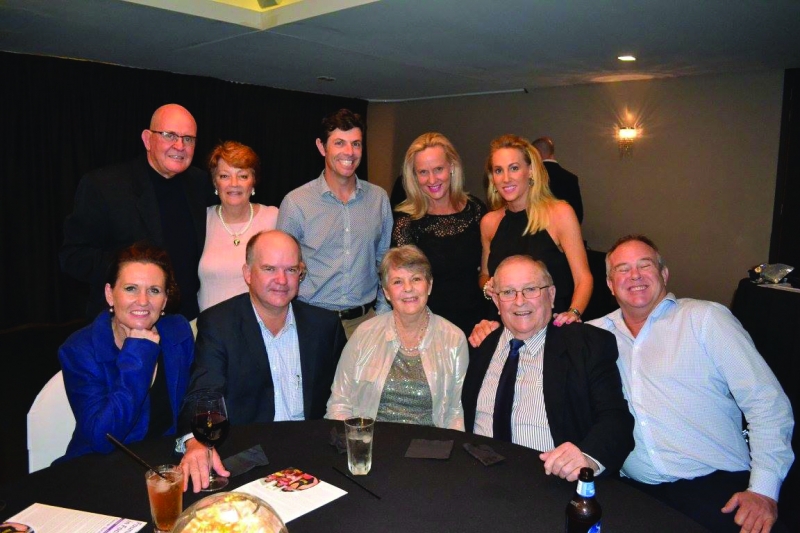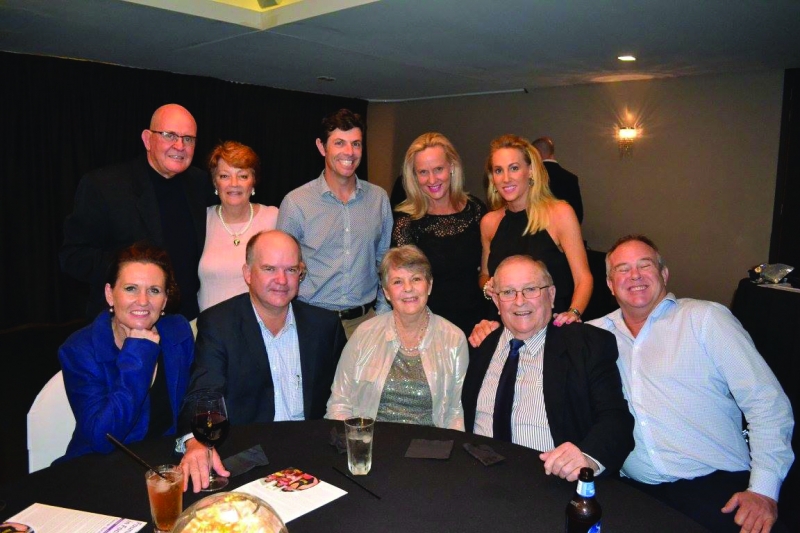 The Pollux trial is a Phase III trial for myeloma patients who have relapsed and have received one or more lines of previous therapy treatments. His doctor said the trial has the potential to extend his life, so without hesitation Danny agreed. He was swiftly placed on the control arm of the trial but unfortunately his disease continued to progress. After the trials initial results were showing positive outcomes, Danny was offered treatment on the active drug arm. Now just over two months in, he has so far shown a relatively positive response to the trial medication and feels like someone has bestowed him a precious gift.
"I jumped at the opportunity of a clinical trial straight away. You've got to do everything you can, and it also feels good knowing the research might help others after you. Without any of the treatment, procedures, or being on this trial, I may never have seen grandkids. I count myself very lucky to still be here."
Over the past two decades of battling his disease, Danny has never skipped a beat when it comes to his family and his job.
"My cattle have been my life's work. I have, and always will keep a finger on the cattle. My sons have helped me get through this and we'll continue to go on like we always do."
Amongst taking care of his farm and getting treatment, Danny was determined to attend this year's cocktail evening with his family as he wanted to show his appreciation for those close to him, and support clinical trials. "I want to do everything I can to support what has helped me be where I am today. I'm just happy to play a small part in helping others."
At the age of 77, Danny is overjoyed by those around him. With three loving children who come and visit regularly, four gorgeous grandkids and a supportive wife who bravely battles her own cancer; he feels blessed to be where he is.
"My story could be a lot worse but I have so much to be thankful for. Thanks to the care I've been given, the treatment I've been able to access and this trial, that may extend my life and enable me to see the grandkids grow-up. I've often been described as a star patient; I think I'll stick to that!"