Tackling breast cancer in regional Australia
Tackling breast cancer in regional Australia
Just when I thought I had this whole Mum, wife and work thing sorted, life has thrown me a curve ball, and that's curve with a capital C!
My name is Natalie Hine, I'm 38, a wife to Steve, a mum to Mia 9, Lani 8 and Lucas 6. I'm also a primary school teacher. I'm a planner. I love to have weeks set out in front of me and ticking off my mental checklist.
So, when diagnosed with a large, aggressive breast cancer in July last year, that curve ball that I mentioned earlier… hit me right in the face.
There's a public face to breast cancer. Gorgeous bald women wearing "team whoever" t-shirts running in fundraisers and smiling while socialising at morning teas. The private face is a lot less colourful. This disease isn't glamorous. The physical toll and loss doesn't compare to the mental toll this has taken.
"My wounds and scars will heal…. And a new Nat 2.0 will emerge, just like the old Natalie, just wiser and more appreciative of the gift of life."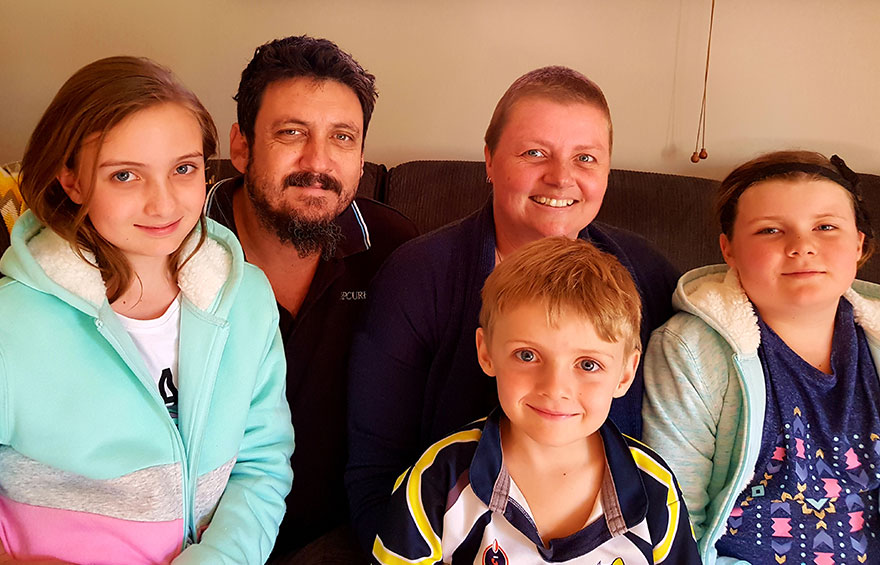 When I was told I had to receive radiation after my chemotherapy, it was so stressful. I knew straight away that meant I would have to leave Mackay for 5 to 6 weeks; who would look after my kids, I just didn't know how we were going to be able to make it work. But then they told me I would be able to receive radiation treatment here in Mackay. All that added pressure was immediately taken away.
For me, it was about not being sent away from my support network, from the important people that help me get through this bump in the road. I'm so grateful I will be able to stay in Mackay for all my treatment.
I feel incredibly fortunate to have been able to receive all my care in Mackay. I've also had the invaluable support of my McGrath Breast Care Nurse, who has both empowered and comforted not only myself but my entire family since those dark days when I was first diagnosed.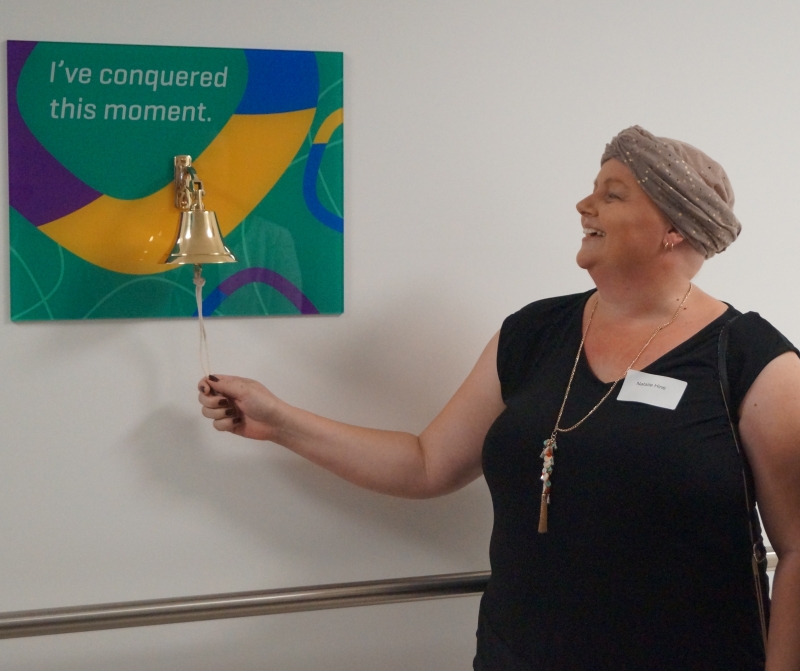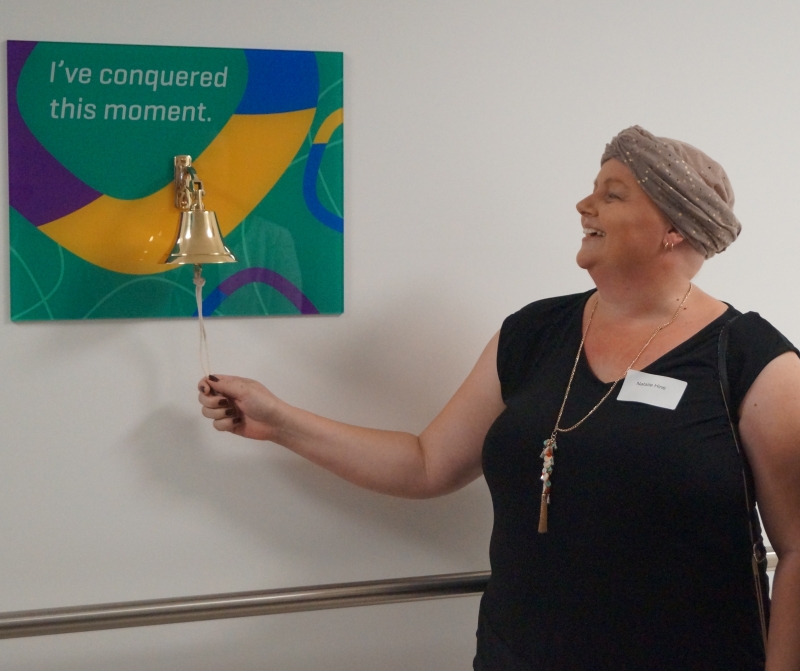 I have endured surgery, 16 exhausting chemotherapy treatments, surgery and 25 sessions of radiation. The opening of Icon Cancer Centre, has made the most difficult time of my life, just that little bit easier. I have been able to receive all of my treatment in my home town. I wasn't separated from my husband and children, and I had my all-important support network of my Breast Care Nurse, my family, friends and work colleagues right at my side. The alternative was to sit in a hotel room in a strange town feeling isolated from my loved ones, it made my experience that little bit easier.
My mindset right now is this…… I'm feeling happy, nervous, scared, excited and hopeful… a melting pot of many emotions. I've held on through the past 9 awful months. I'm looking forward to relaxing and exhaling while I figure out what my new ordinary and mundane is going to look like. And I'm going to breathe in and embrace all the amazing encounters I have with my husband and my beautiful children along the way. I do realise I need to live my life not in fear but in hope that I've beaten this. Easier said than done and I think over time this will be a distant memory. It will be another chapter in my life story.