Liza's bowel cancer battle
Icon patient Liza shares her bowel cancer journey through diagnosis and treatment
Kununurra local, Liza Mann is one of the growing number of young Australians diagnosed with bowel cancer. At just 36-years-old, Liza was diagnosed with stage III colorectal cancer in 2018.
"I had blood in my faeces. I didn't think much of it at first and figured it would go away, so I left it for a month or two. Then I started to get stomach cramps and the blood became more frequent, so I went to see the doctor. She sent me for blood tests and a colonoscopy. As soon as my colonoscopy was done, I was told I had a tumour in my lower bowel and they were 99% sure it was cancerous. Bowel cancer had never crossed my mind. I've always kept fit and had a healthy diet, so it was a massive shock," Liza said.
Unfortunately for Liza, there was more bad news to come.
"I had a PET scan to see if it had spread any further and it showed it was in the lymph nodes in my pelvis. I had radiation therapy and oral chemo every day for five weeks. I then had a bowel resection and they discovered there were cancer cells in lymph nodes around my chest. I then had IV chemotherapy for six months. It was tough going through the treatment and looking after a two and four-year-old at the time. But I was determined to get through it. I kept exercising to support my physical and mental health," Liza said.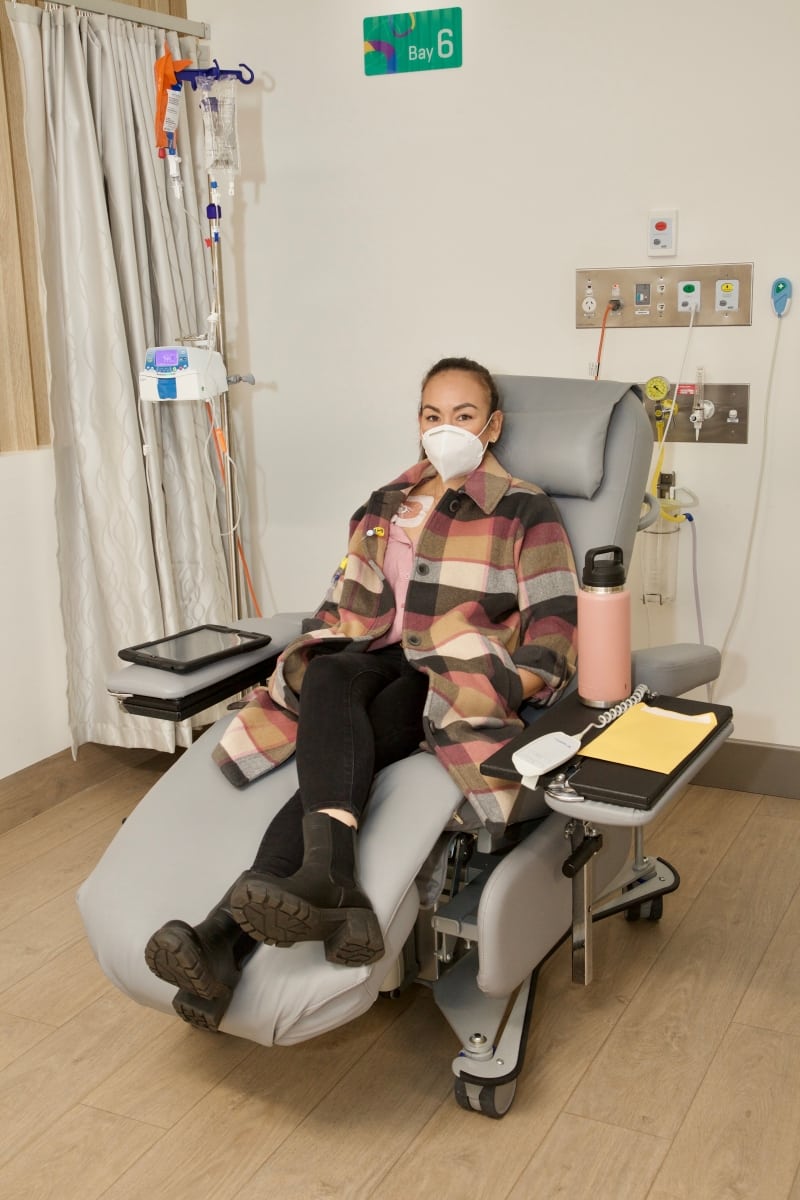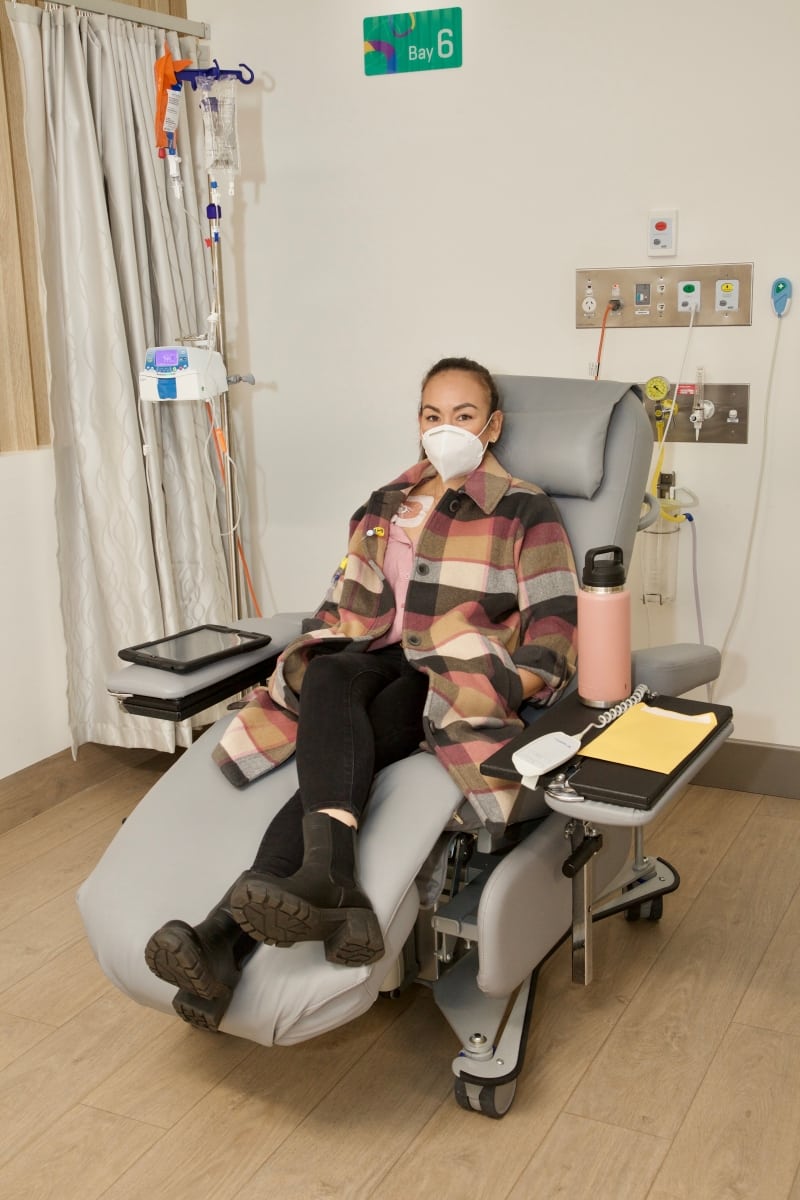 In 2019, Liza got the all-clear. In January 2020, Liza and her husband Jarrod decided to relocate from Perth to Kununurra with their two young daughters, Alexis and Sienna, for a more laid-back lifestyle. Less than a year after the move, the family were dealt a devastating blow.
"On my birthday in November 2020 I received the news that the cancer had come back in the lymph nodes around my kidney. I had radiation therapy and chemotherapy for five weeks. In July last year I was told the cancer had spread to my lungs and surrounding lymph nodes. That's when I was told it was no longer curable and we were looking at treatment options that would prolong my life. It was heartbreaking. I have two young girls and I just want to be there for them and see how their lives turn out," Liza said.
Liza, who turned 40 last year, now travels from Kununurra to Perth every three weeks to have IV chemotherapy at Icon Cancer Centre Midland. It's a three-and-a-half hour flight each way.
"I've been at Icon since the start of my treatment and the team have been amazing. I arrive on the Monday, have my treatment on Tuesday morning and fly home on Tuesday afternoon. I don't want to be away from Jarrod and the girls any longer than I need to be. I want to make the most of the time I have left," Liza said.
Liza, who suffered the loss of a colleague to bowel cancer in 2020 at just 33-years-old, has a powerful message to share when it comes to bowel cancer.
"Bowel cancer is affecting people under 50 more and more every year. If a person is 50 or older, screening is a must. If a person is under 50 and experiencing changes 'down there' or has a family history, screening is a must. It is treatable and beatable, but people must be proactive in their health for this to happen," Liza said.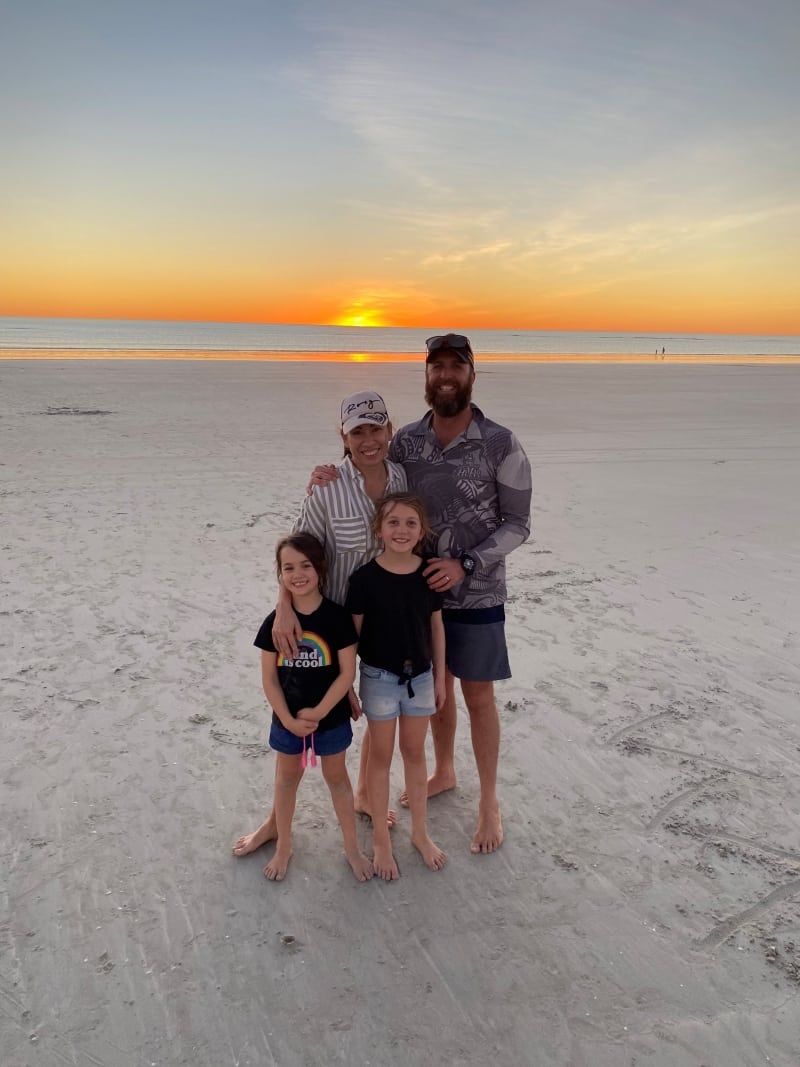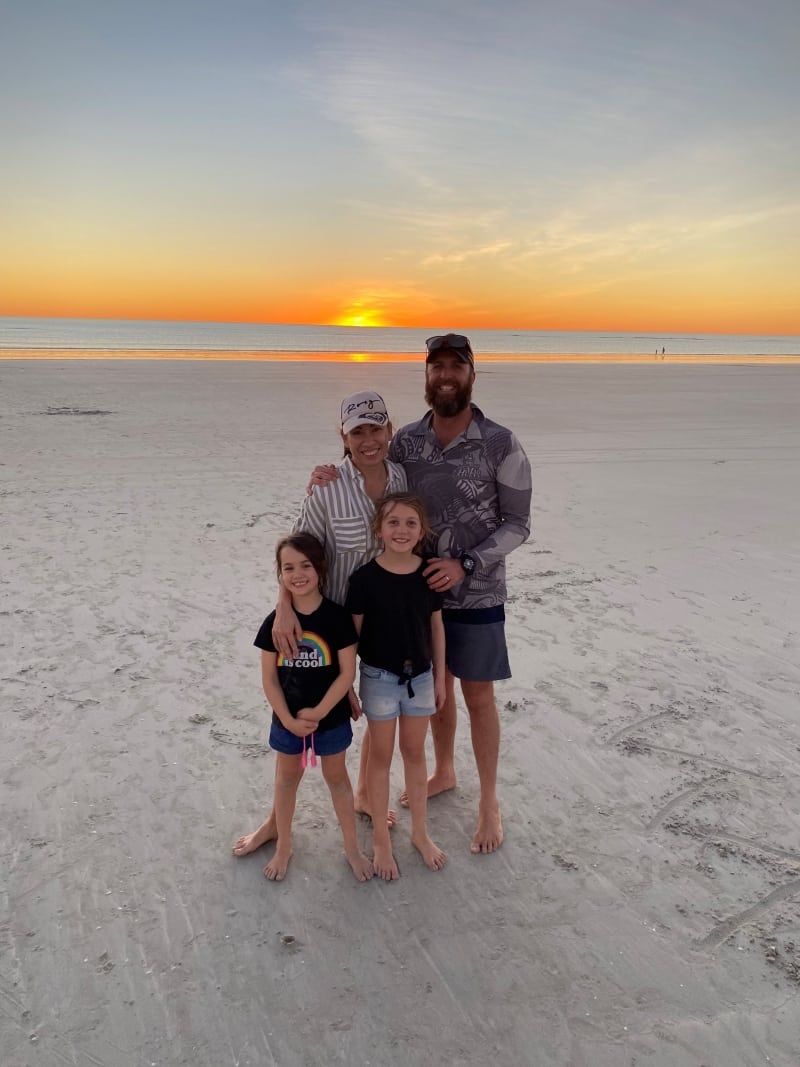 "Some people say they are thankful they had cancer, that the lessons it provided has caused them to live a better life because of it. I am not one of those people. I have always lived a fulfilled life and have been so grateful for all I have achieved and experienced. Cancer threatens to take all of this away. What I am thankful for is the strength, love and support I continue to receive from those who surround me like an army of angels and help me on my journey," Liza said.
"I am thankful that although I would never have chosen this path, I do not have to walk it alone. My hope for today is to live long enough to give my children special, long-lasting memories and to raise my children to be happy, healthy and productive adults. I want to share my story so that someone who hears it can avoid the pain my family, friends and I have had to endure. I have many goals and many dreams and I just want the chance to turn them into a reality."