Taking a stand this World Cancer Day
Lyn shares her experience with cancer this World Cancer Day
Every year, Icon staff, patients and loved ones come together on World Cancer Day to share their pledge and commitment to fighting cancer in their own way.
In celebration of the 20th anniversary of World Cancer Day, thousands of butterflies have been displayed across Icon this year with messages of hope and stories by patients to inspire those that need it most.
For Brisbane local and Year 3 schoolteacher Lyn Jacuzzi, sharing her experience on World Cancer Day is particularly special.
Lyn was first diagnosed with breast cancer in May 2019, after an abnormality was found in her right breast during a breast screening.
One of the most important things for Lyn before starting treatment was to find specialists she could trust and that understood what she was going through. After building a dedicated team of female specialists for every facet of her treatment journey, from surgery through to chemotherapy and radiation therapy, Lyn began five weeks of chemotherapy to shrink her cancer.
"Following my fifth course of chemotherapy, I was told I would have to have a mastectomy of my right breast. I was devastated and in denial about losing my breast, but I didn't want the cancer reoccurring. A breast is just an appendage, if it means I'm still here – better that it be gone."
After undergoing the surgery and removal of 16 lymph nodes, finding her new normal hasn't been the easiest.
"It's awkward in a sense, having the prosthesis. But at the end of the day no one knows, especially when I've got my wig on. My husband has always made me feel really comfortable."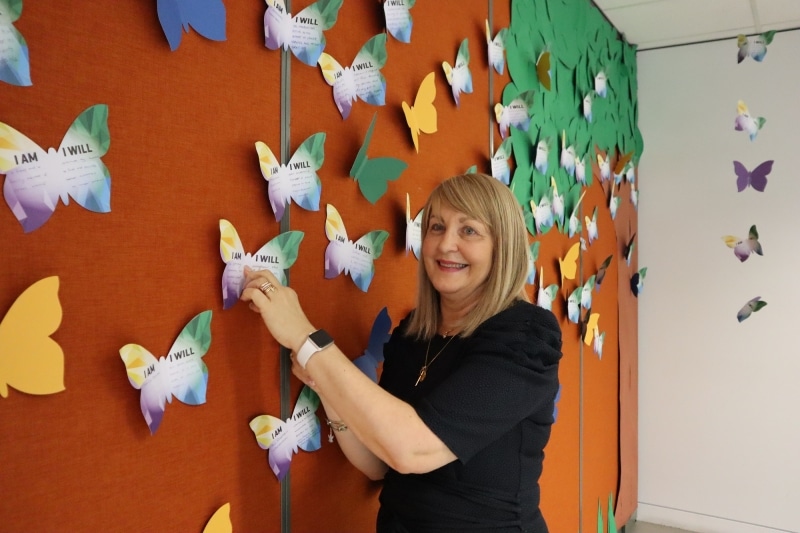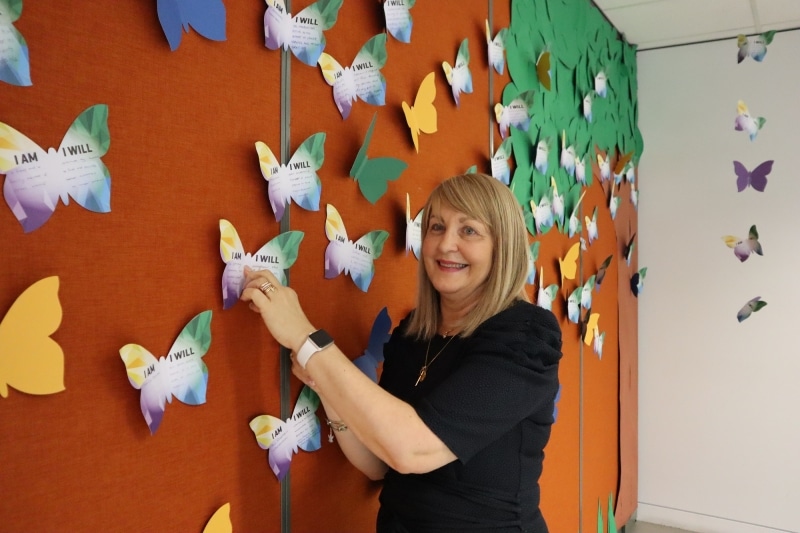 From 2 December Lyn commenced five weeks of radiation therapy treatment at Icon Cancer Centre Greenslopes, just a five minute drive from her home in Tarragindi.
She says that without Icon at Greenslopes she's not sure what she would have done.
"It was just ideal and so easy for me since I knew the hospital. The staff were always happy, it was like meeting your friends every morning."
"My treatment was a really positive, cheerful experience, especially with my wonderful female radiation oncologist."
After finishing her radiation therapy treatment in January this year, just in time for her son's wedding in Victoria, Lyn now looks forward to spending time with her family and visiting her granddaughter in Melbourne as much as she can.
"I AM a strong woman, no matter what life throws at me, and I WILL conquer the 'BIG C' with support from my beautiful family and friends!"
Her hope for the next 20 years of World Cancer Day is simple – for cancer to become a curable disease, with the support of research and dedicated organisations who are committed to making a difference.